There Are Many Ways To Naturally Detox Your Home and Purify the Air – What works, what doesn't.
Plants
Plants are one of the most effective and affordable ways to purify the air in your home.  Through the process of photosynthesis, plants convert carbon dioxide to oxygen.  They also clean the air of toxins.  While there are many you can choose from, the following are some of the more common species.

In a study done in 1989,  the following 12 plant species were found to neutralize toxins such as formaldehyde, which can irritate the nose, mouth, and throat; benzene, which can cause irritation to the eyes, increase heart rate, or lead to headaches, drowsiness, dizziness, and confusion; and Trichloroethylene that can cause dizziness, headaches, nausea, and vomiting. 
BARBERTON DAISY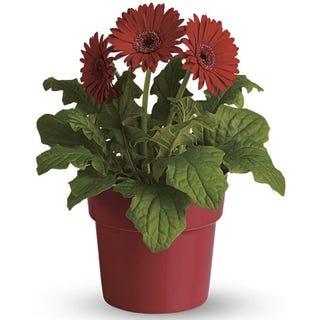 Available here for under $30
---
BAMBOO FERN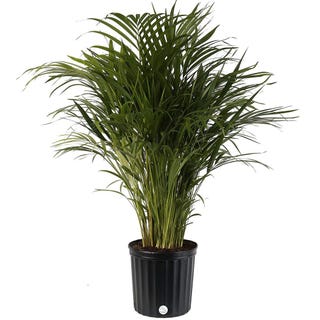 Available for under $40 here
---
Lady Palm
Available here for less than under $25
---
Chinese Evergreen & Red Chinese Evergreen
Green available here for under $20
Red available here for under $30  
---
Devil's Ivy
Found here for less than $9
---
Flamingo Lilly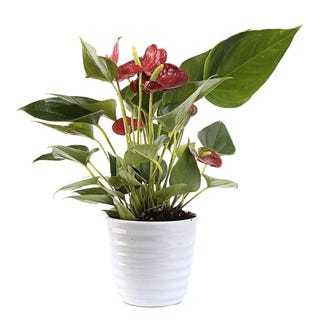 Available for under $30 here
---
Kimberly Queen Fern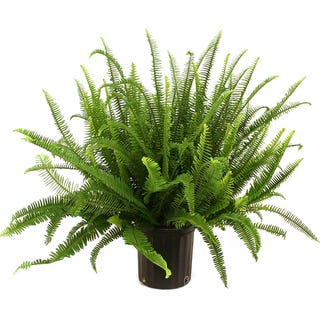 Found for less than $32 here
---
Peace Lilly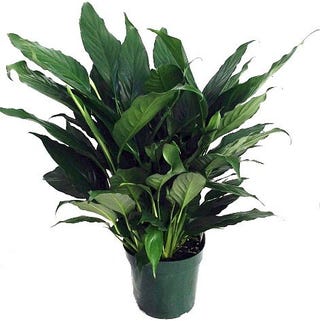 Available here for less than $25
---
Red Edged Dracaena
For just over $25 here
---
Spider Plant
For under $20 here
---
Varigated Snake Plant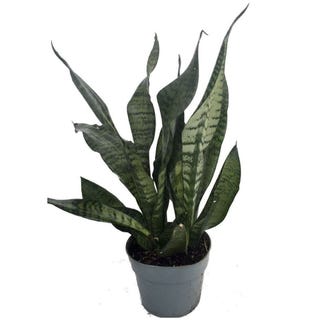 Available here for under $20
---
Weeping Fig Tree
Found here for around $20 
---
Other air purifying plants can be found here.
---
Bamboo Charcoal Bags/Filters
Charcoal can have the same effect in removing toxins from the air.  Many are found in burlap bags and can be replaced at a low cost.  They soak up odors and remove toxins in the air you breathe.
Products 4Future Activated Bamboo Charcoal Air Purifying Bags
A four-pack for $24 here
---
Moso Charcoal Air Purifiers
Available for $11 here
---
Beeswax Candles
Beeswax candles can help ionize the air and neutralize toxic compounds and other contaminants.
Telosma Natural Beeswax Tea Lights
12 pack here for under $16
---
 Votproof Beeswax Candles
500 – 6 1/4″ tapers here for under $85 
---
Mountain Rose Herbs Oregon Beeswax Candles
4 1/2″ h x 1.5″ w here for $7.25
---
Essential Oils
Essential Oils like Cinnamon, Clove, Eucalyptus, Grapefruit, Lemon, Oregano, Rosemary, Tea Tree, and Thyme are very effective at killing viruses, fungi, bacteria, and mold.  Studies from Weber State University have shown that Thieves Oil has almost a 100% kill rate against airborne bacteria.  It is made up of a blend of  Cinnamon, Eucalyptus, Grapefruit, and Lemon, Pine Needle, and Thyme oils.  These can be put in a room diffuser for maximum distribution.
Pure Enrichment Essential Oil Diffuser
Available here for under $30
---
Smiley
Found here at under $40 
---
Urpower
2 Pack for $41 here
---
Essential oils are available from these companies
Edens Gardens Essential Oils
Mountain Rose Herbs Company Essential Oils
The Essential Oil Company
Plant Therapy
---
Water Fountains
Aside from providing stress relief and being natural humidifiers, Water Fountains produce negative ions that help clean the air.  Dust is attracted to negative ions thus reducing the pollution in the air of your home.
Available here for less than $100
---
Smudge Sticks
Research has proven that burning sage removes a whopping 94% of bacteria in the air. When the researchers tested the air a day later, it was still clean. The best method for this is called "smudging." You take a bunch of dried sage, twist it into a stick shape, then light one end of the "stick" on fire and then blow it out.
Purple Canyon Smudging White Sage 3-Pack
Buy it here for less than $9
---
Soul Sticks White Sage Smudge Sticks
Get a 6 pack here for under $13
---
Salt Crystal (Himalayan) Lamps
Dr. Manoj K. Ahuja, Healing Touch says, "salt crystal products tend to reduce airborne irritants, pathogens and allergens by pulling water vapor out of the air. Himalayan pink salt is a natural ionic air purifier that pulls toxins from the environment and neutralizes them." 
Supposedly, the claims of Salt Lamps purifying the air don't hold up under scientific studies.  While they will improve mood with soft lighting, they will not purify the air by emitting negative ions.
You'll have to make up your own mind on this one.
The Body Source Himalayan Salt Lamp
Find it here for less than $25
Written by Douglas K. Johnson – Life, Health and Wellness Coach, Herbalist, Nutritionist, and Author
Sources: https://food.ndtv.com/health/delhi-air-pollution-6-natural-ways-to-purify-air-at-home-1253794 https://wellnessmama.com/4629/clean-indoor-air/ 
Medical Disclaimer
This blog/site pro­vides gen­eral infor­ma­tion and dis­cus­sion about med­i­cine, health and related sub­jects. The words and other con­tent pro­vided in this blog, and in any linked mate­ri­als, are not intended and should not be con­strued as med­ical advice.
If the reader or any other per­son has a med­ical con­cern, he or she should con­sult with an appropriately-licensed physi­cian or other health care worker.
Never dis­re­gard pro­fes­sional med­ical advice or delay in seek­ing it because of some­thing you have read on this blog or in any linked materials. If you think you may have a med­ical emer­gency, call your doc­tor or 911 immediately.
The views expressed on this blog and web­site have no rela­tion to those of any academic, hospital, practice or other insti­tu­tion with which the authors are affiliated.